President Obama and the rest of the first family are staying at the Chilmark home of Chicago-based corporate restructuring specialist David Schulte.
Hi, I have an option of taking one of the next two weeks off. Either the week of 10/7 or week of 10/14. Do you have a long term (14 day) forecast I can use to try and pick the nicer, hopefully warmer week?
Thanks, Dave Farragher
Things always get tricky that far out, but we'll give it our best shot Dave. The Climate Prediction Center routinely issues 6-10 and 8-14 day outlooks for both precipitation and temperature. While these are by no means always accurate or set in stone, they're often good guidelines for long term trends. Here's what the current temperature outlook for next week looks like.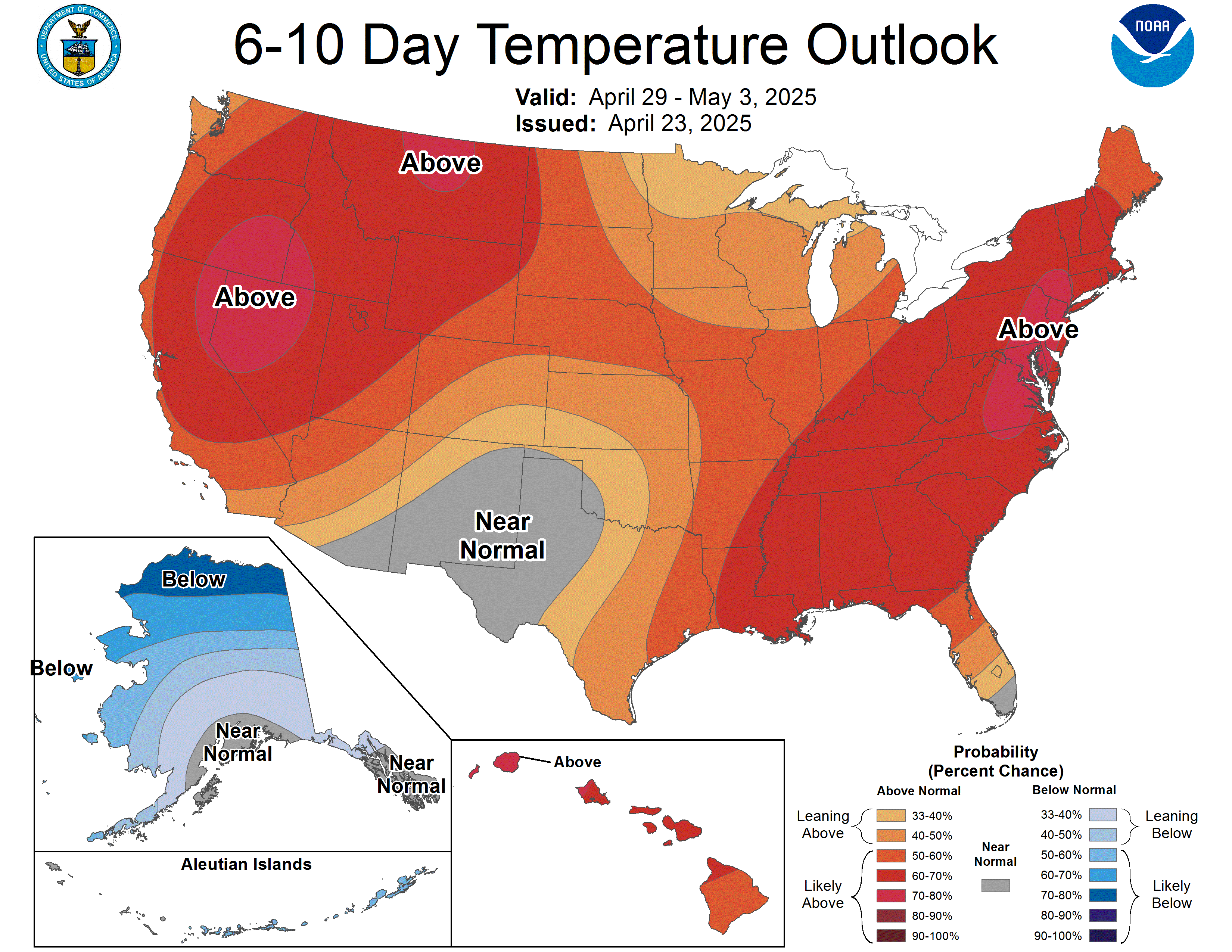 Courtesy: NOAA and the CPC
Keep in mind that darker shades don't indicate warmer temperatures, they just indicate a higher probability of above average or below average temperatures. In this case, the CPC is calling for a good shot of above average temperatures here in New England. Now that being said, there's more to the story. I think Monday through Wednesday will be above average, but that's because we'll have a deep southerly flow of air, more clouds, and chances for rain. So it's a catch 22! The highest rain potential is Monday and Tuesday. If rain doesn't bother you, then no worries.
By the end of the week, high pressure may anchor across southeastern Canada, which means a cooler, onshore flow and generally dry weather.
Image courtesy WeatherBell
Looking out to the following week, there are signs that the high pressure that's been dominating our weather recently across the Northeast may weaken and be replaced by a trough in the jet stream. That would mean a more active weather pattern and cooler temperatures.
In short, I still think next week is your best bet. While Mon/Tue may not be very nice, Wed-Fri are looking pretty solid for outdoor weather. As you wait deeper into the month of October, you're rolling the dice! Average temperatures lower, the chance for bigger storm systems increase, and the amount of daylight decreases rapidly this time of year.
Hope your vacation plans work out!
Eric Fisher
Follow Eric on Twitter E-Mail Eric Fisher Like Eric on Facebook Eric Fisher is Chief Meteorologist for CBS Boston's WBZ-TV News and anchors weather...
More from
Eric Fisher
Comments